Christmas Is A Coming....Part Four
Pink And Purple Tree

For this tree I used purple gift tinsel white lights and hand made decorations.
I love these they were a gift from a few years back, for the topper I used a large earring.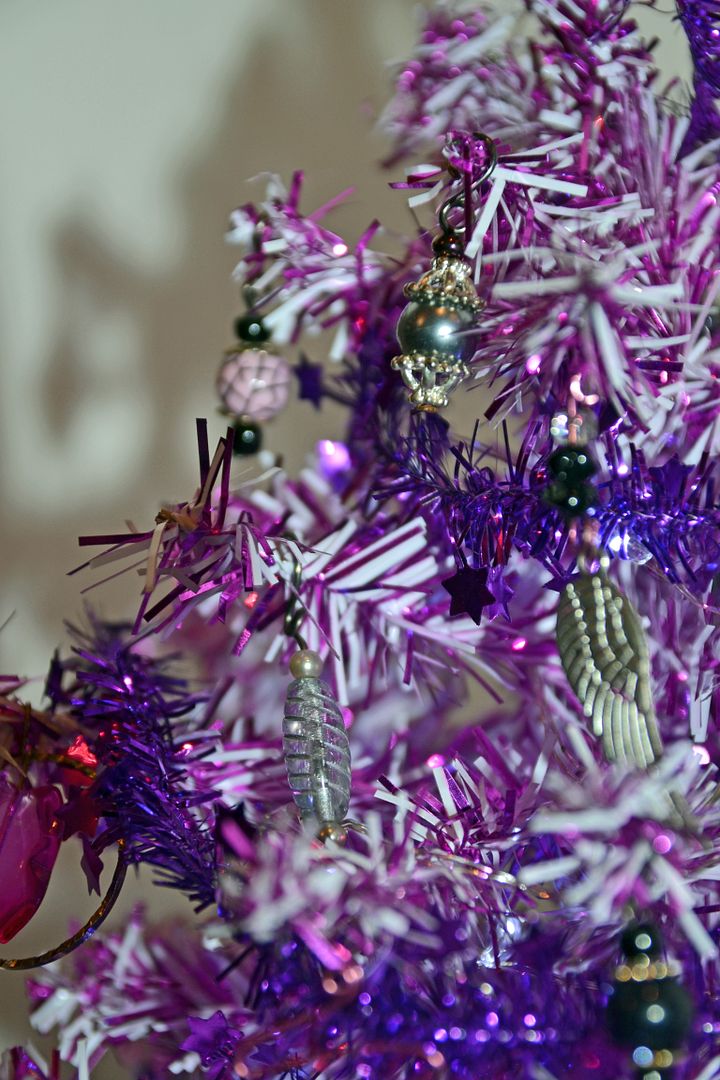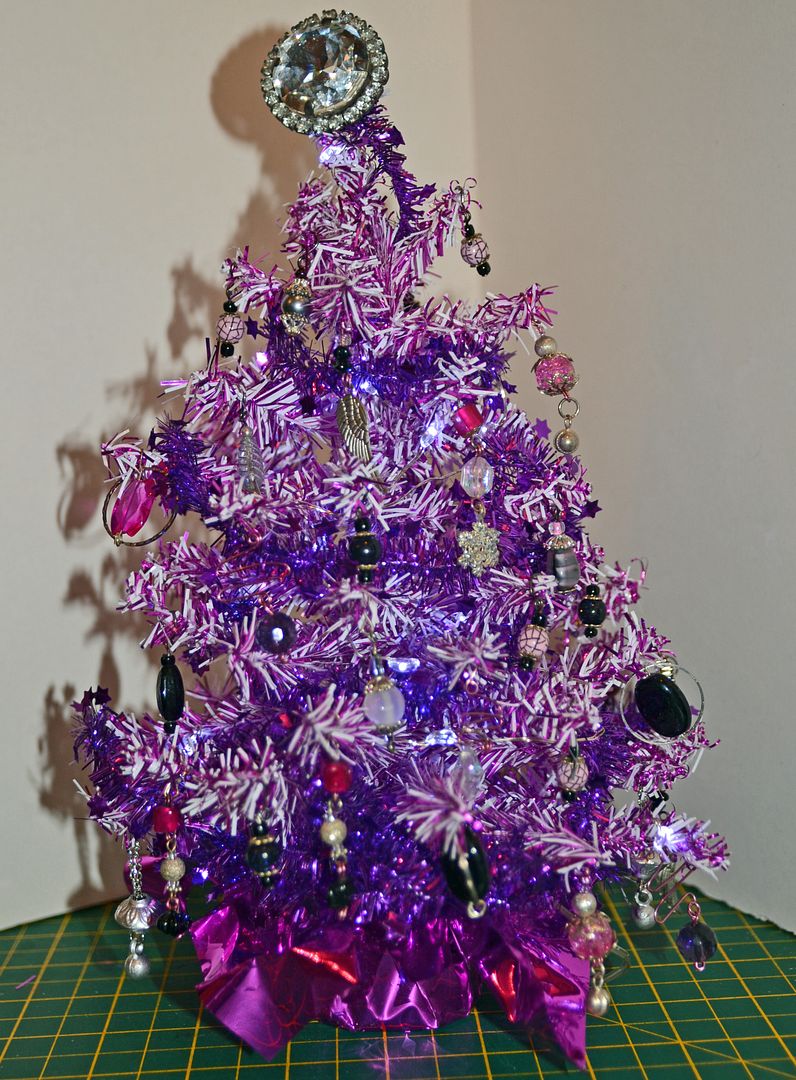 How To Make Your Own Decorations
What you will need

Earring hooks and/or Earring pins

Jewellery wire

Scissors

Jewellery pliers




Old broken earring(s) thread with wire twist at end




Simple just hook on the tree. Look for cheap earrings in places like Clare's, junk, second hand stores or your jewellery box.




Use a jewellery pin and add bead/s. Then using jewellery pliers bend end into hook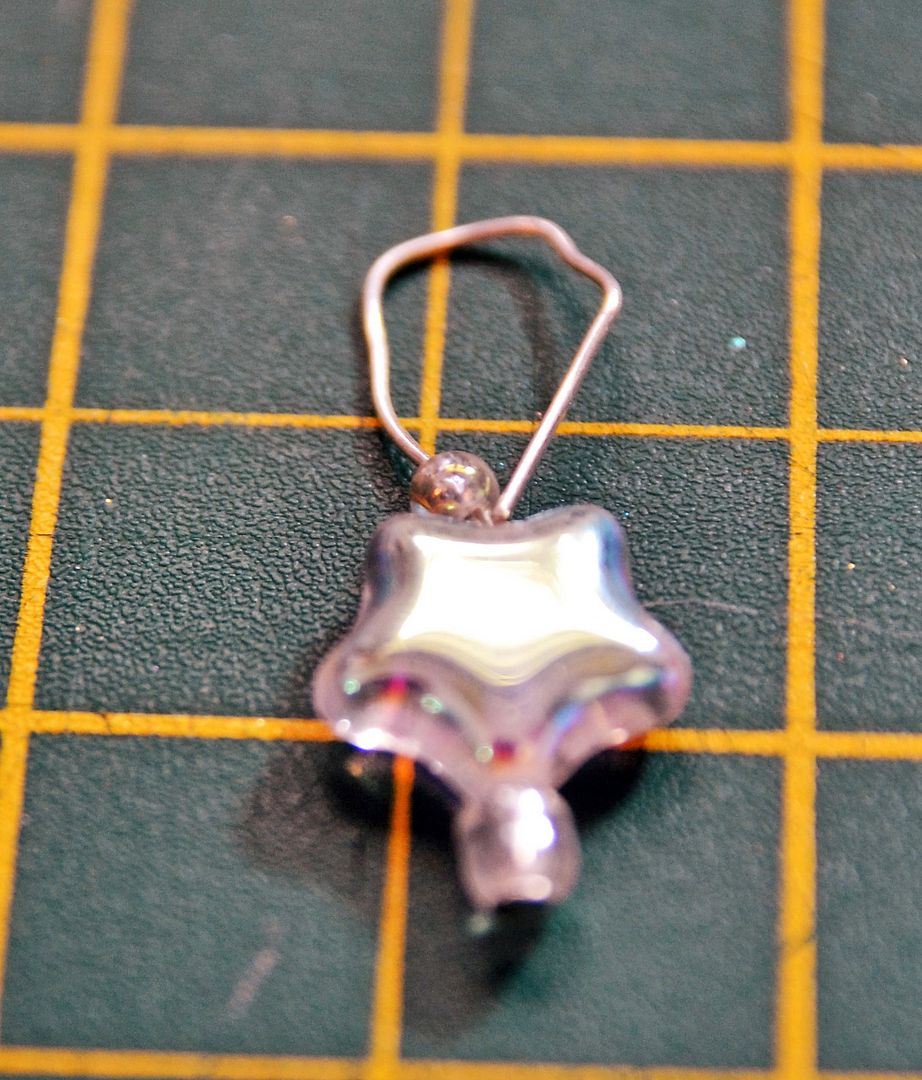 Wire… Cut wire about 2 inches long, thread bead to centre and give wire a twist.





Pinch wire together and thread beads





Twist wire into a circle, wires do not need to be perfect as you won't be able to see them on the tree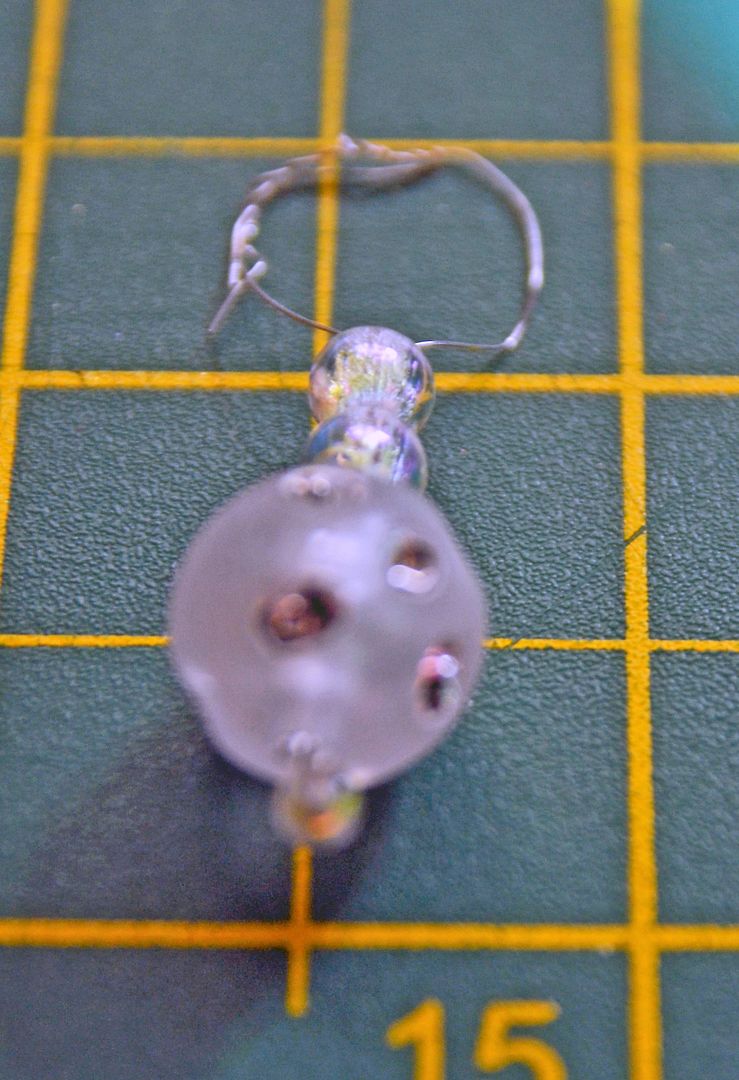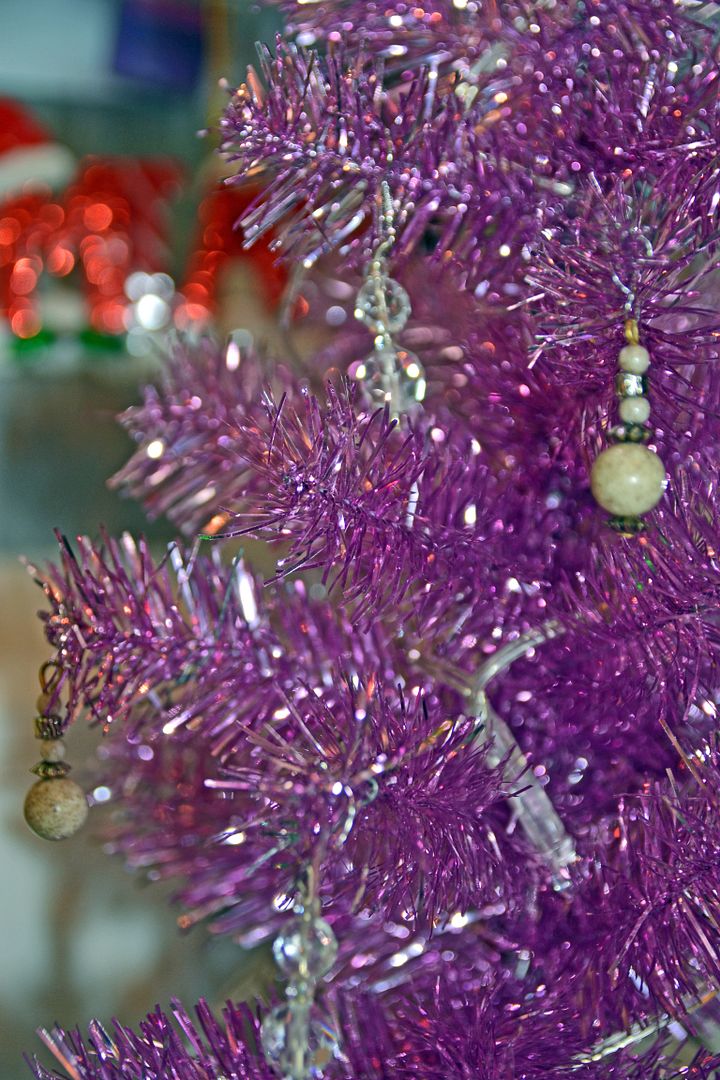 A few beads that I found that I think would look good on a tree. The little metal ones on the right with a bit of a fiddle could even fit onto lights maybe?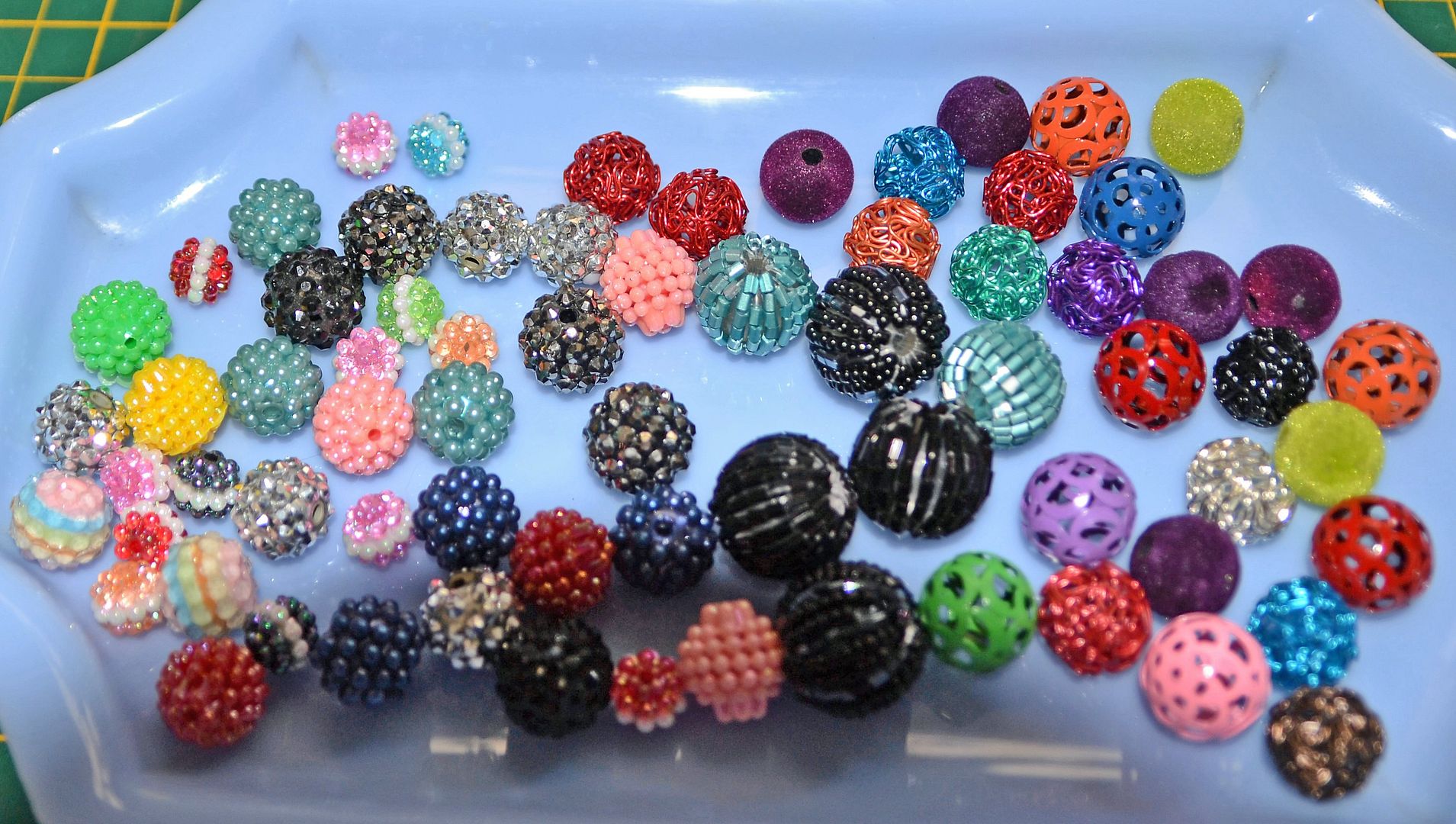 When making your own decorations the world is your Lobster!

A few ideas on how to hide those light boxes

In a box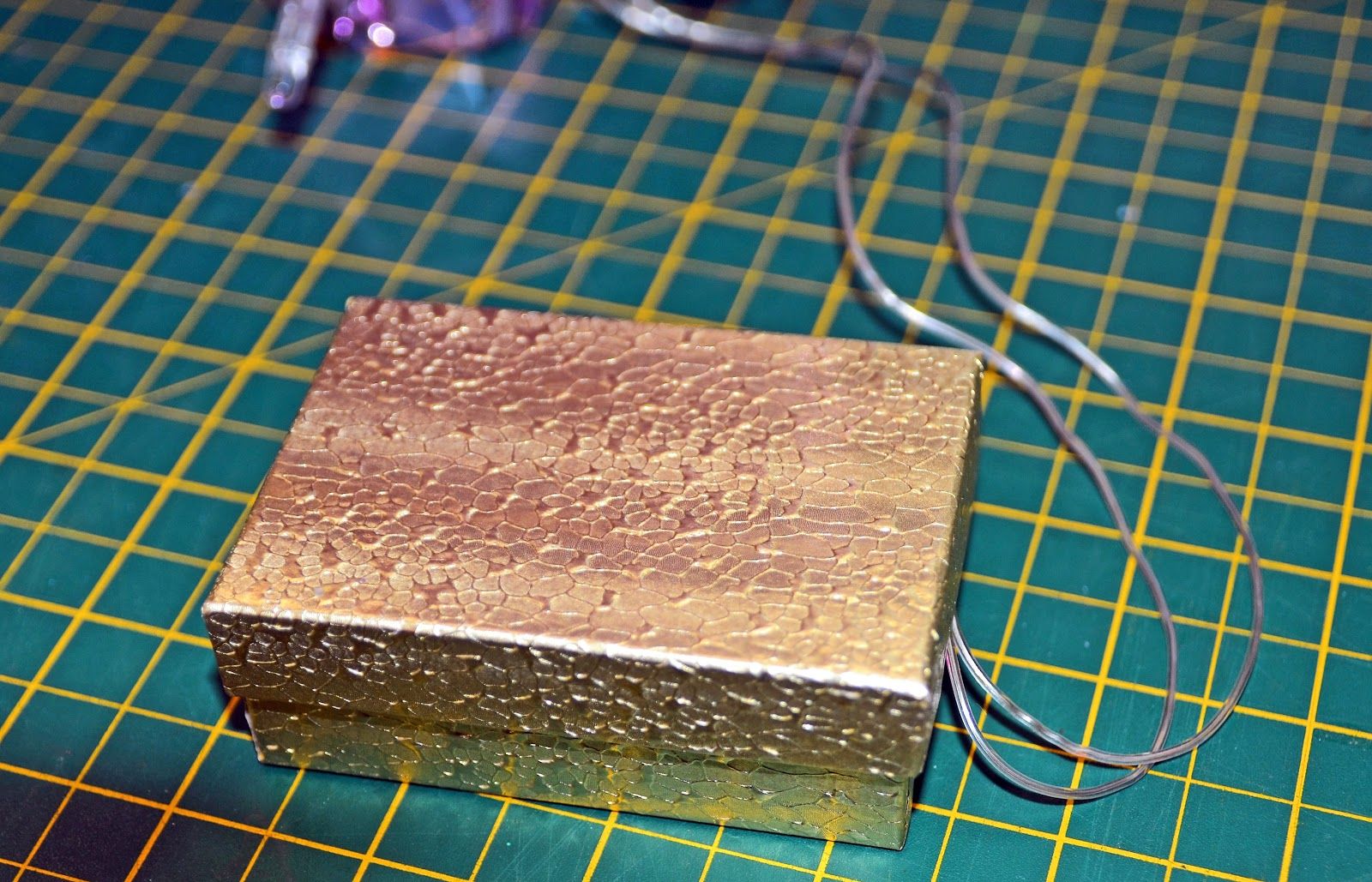 Under a tree skirt, this one was a gift but try Christmas stores, DIY shops or Craft shops.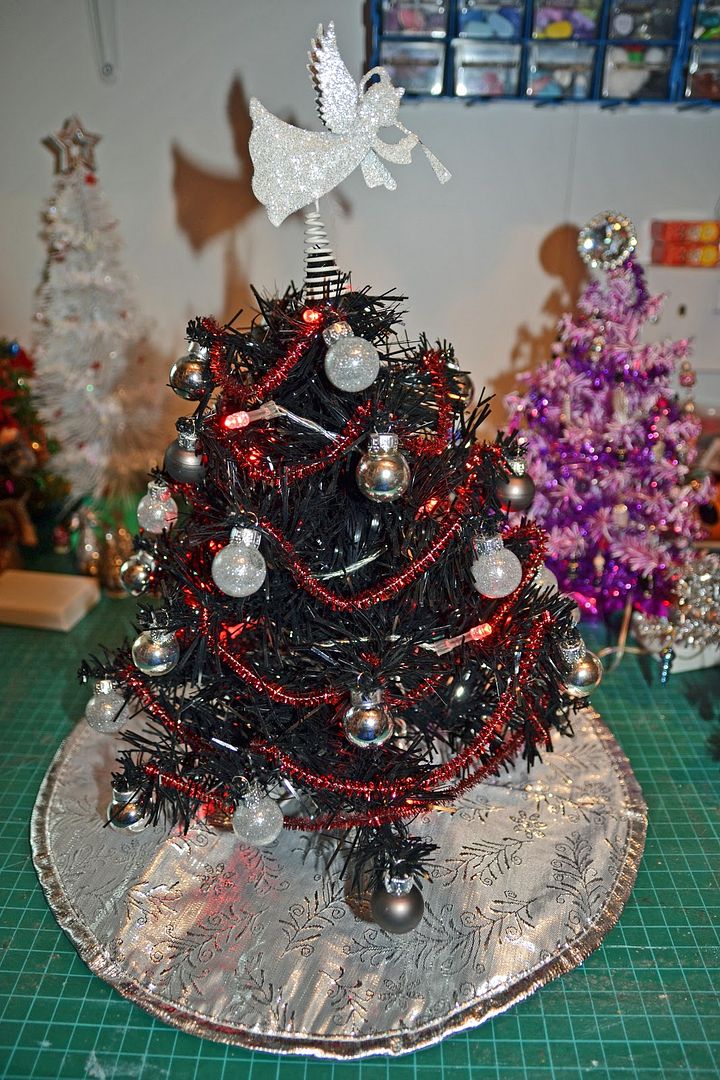 Or simply stand the tree on it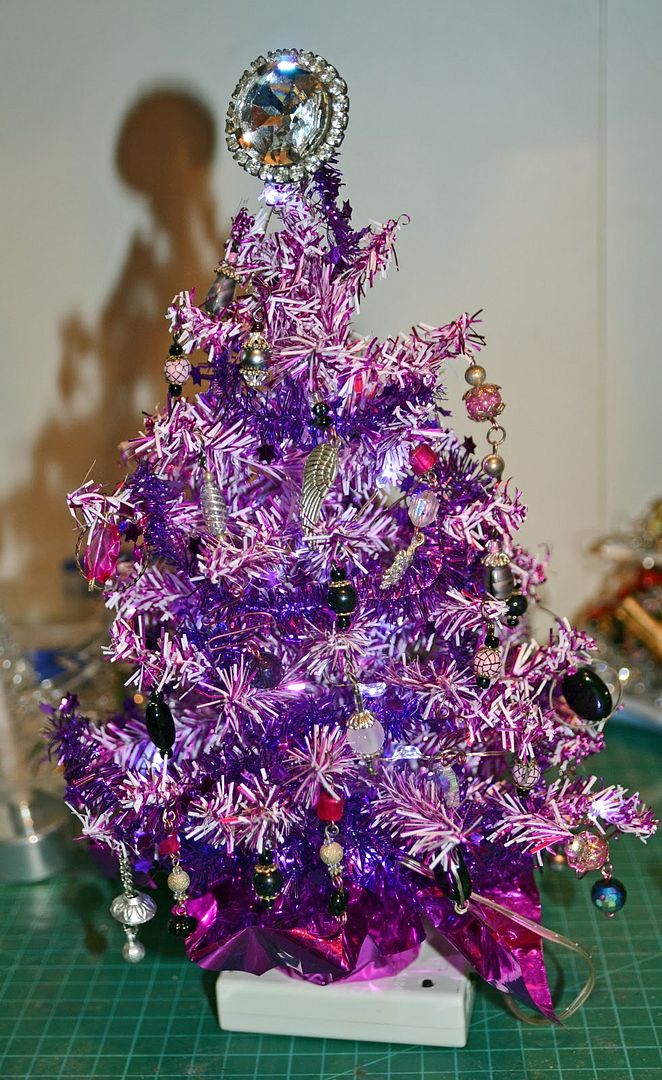 ........................................

Parcel ideas

These are for hanging on trees just cut of the little hanging threads (can be reused when hanging your homemade baubles)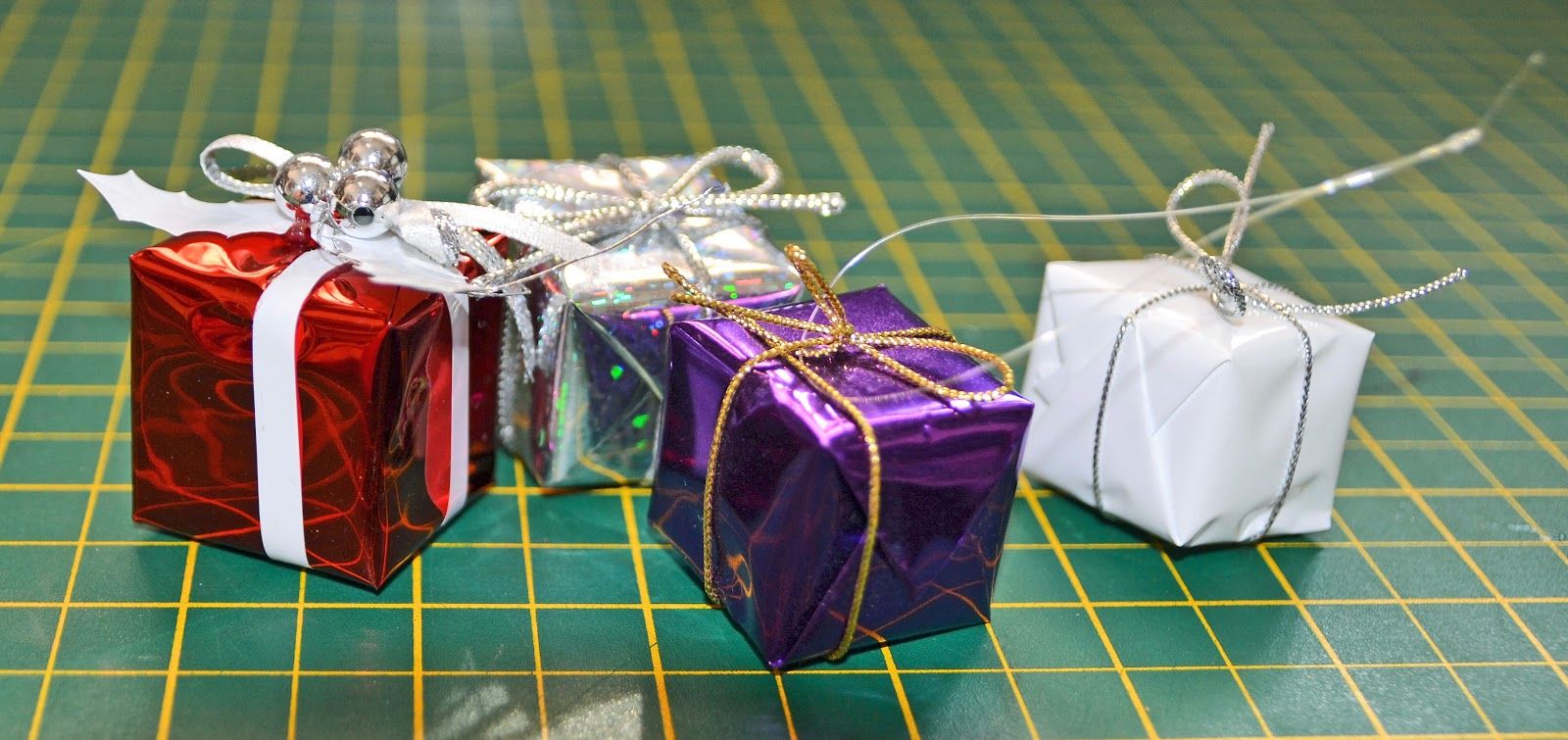 I collect little boxes from all over any small box can be made to work, just add a bow!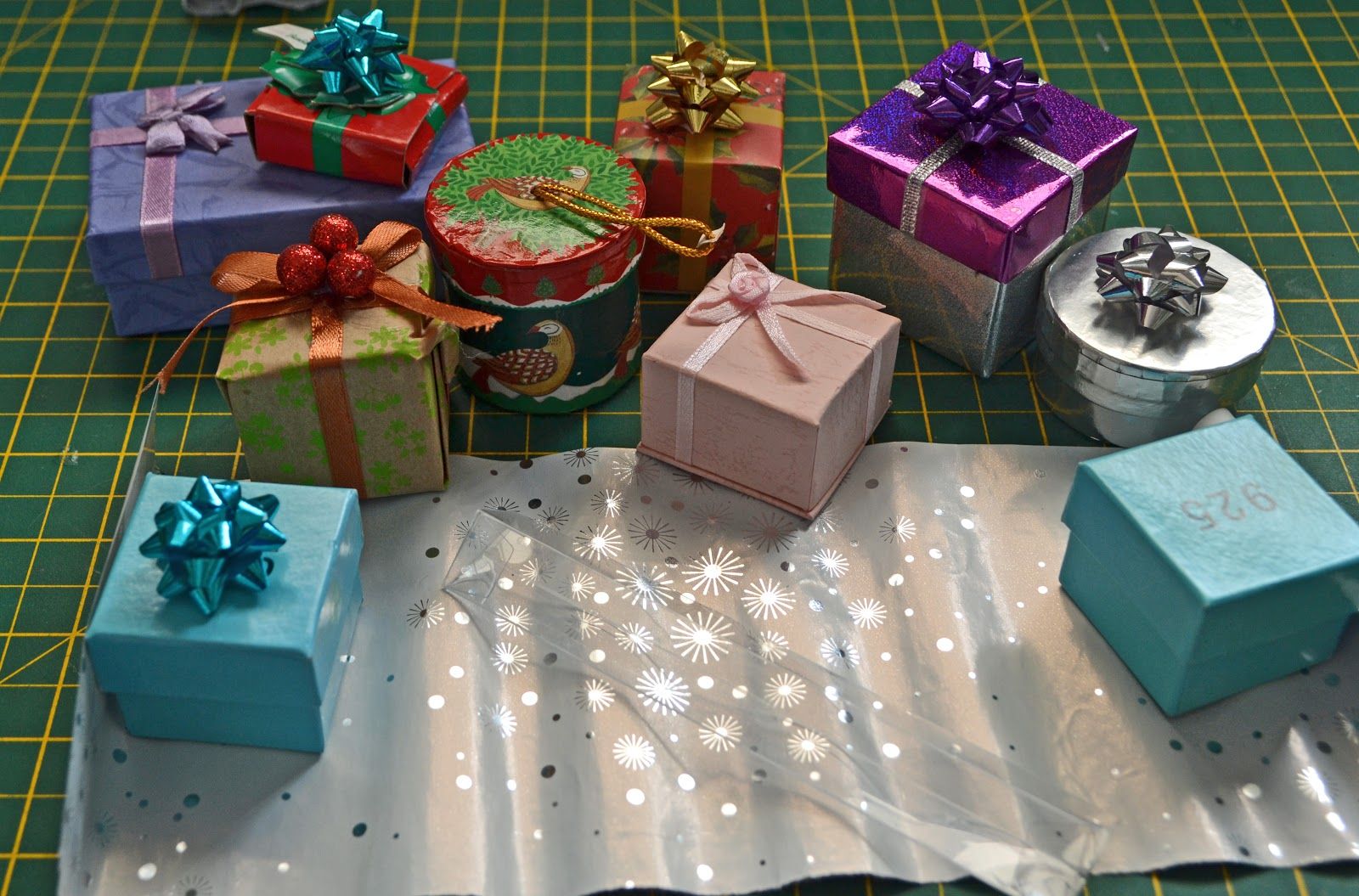 The two blue boxes I just added a small bow (above) If gift wrapping make sure the pattern is in scale. I had a small piece of paper left over that I rolled to look like paper waiting to be used.




I collect small boxes from all over...any box will work, just and a mini bow

..............................................

A Few Doll And Tree Displays From Past Years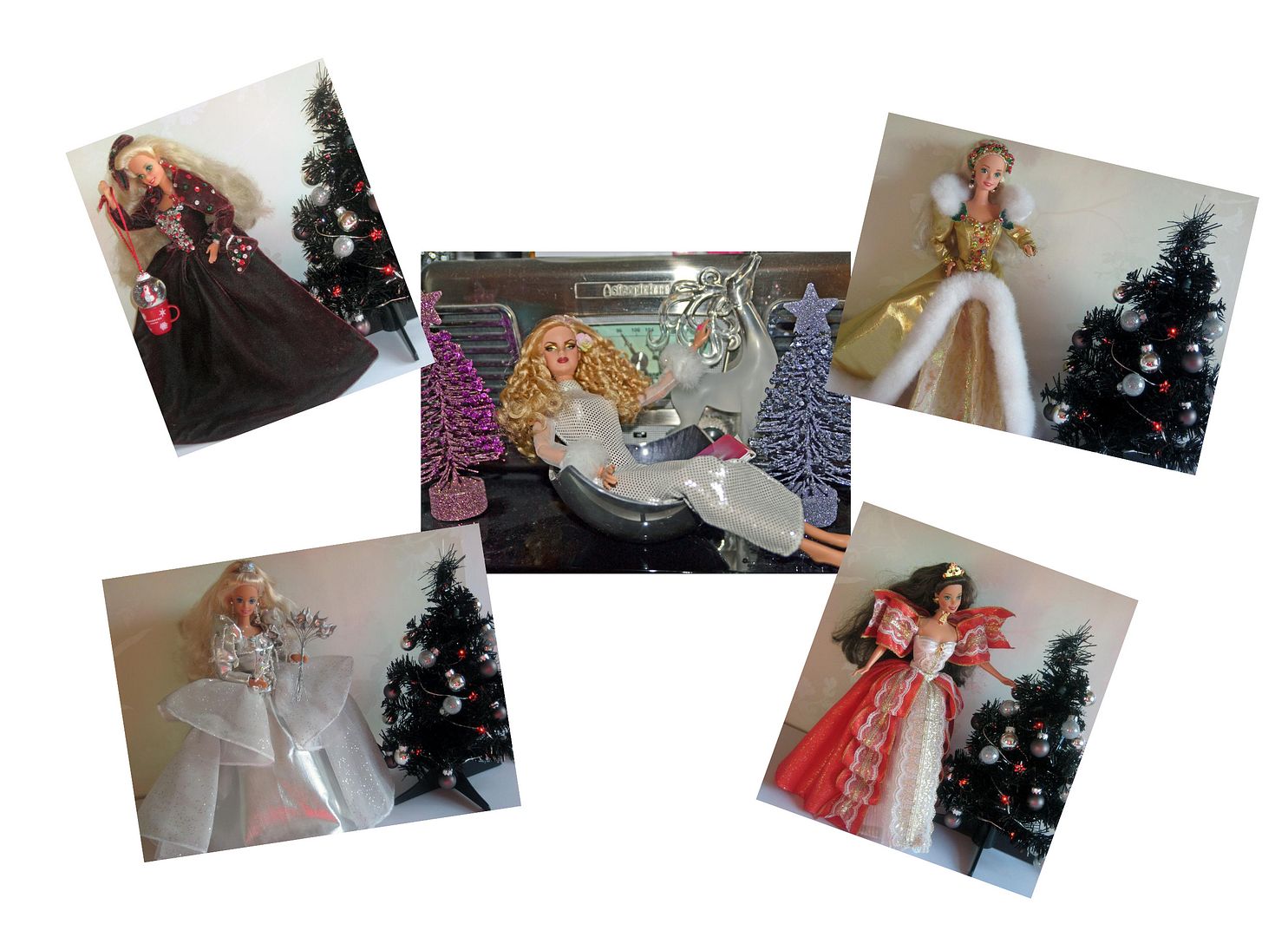 Below some pictures of a couple of trees in their homes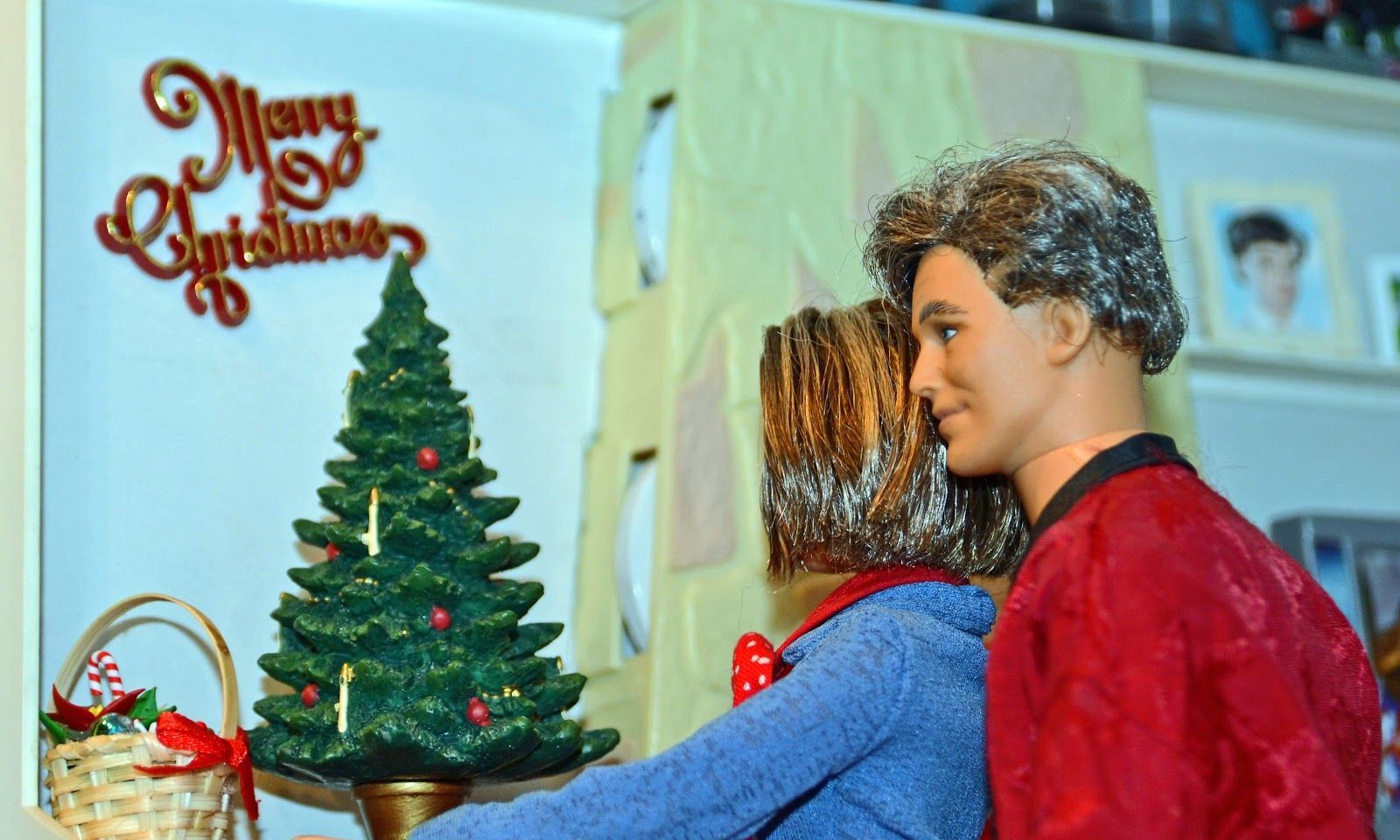 Happy Decorating and I hope I've been able to give you a few ideas